Segments
Its division into segments makes the fair easy for visitors to navigate, thus saving both time and effort. Each segment is targeted at a specific part of the furniture trade, from contemporary pieces to bedroom comfort. An efficient trade fair visit is guaranteed. And if you save time, you can discover more!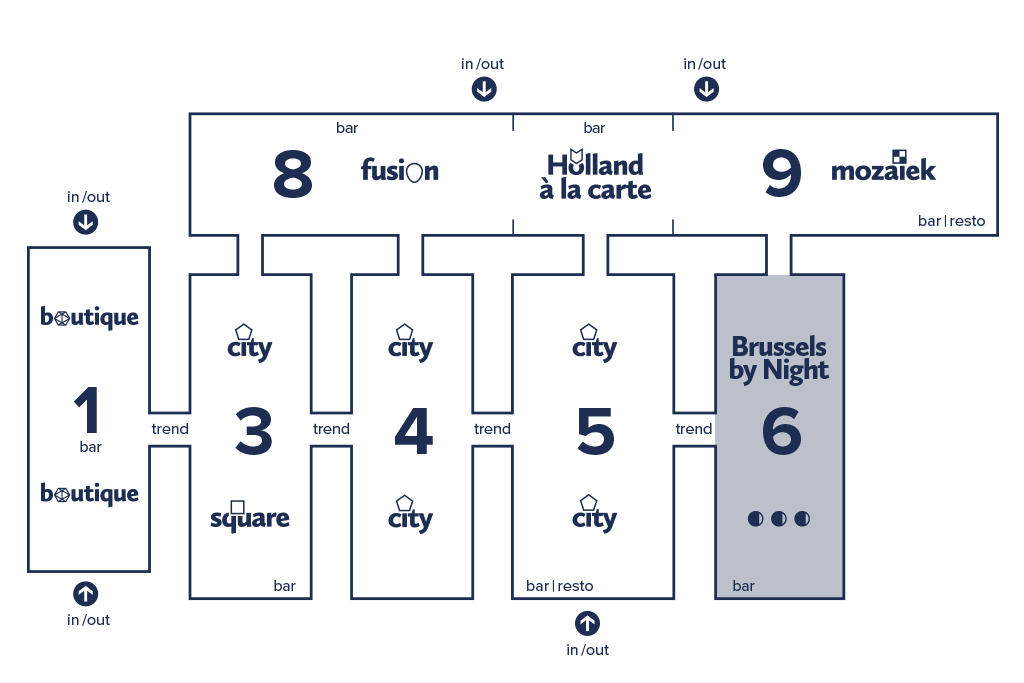 Brussels by night
An entire hall reserved for bedroom specialists
Brussels by Night · hall 6

European point of reference for bedroom comfort
This is the area for European bedroom specialists in search of everything one might need for a good night's sleep: mattresses, box springs, bed systems, bed bases, cots and bed textiles. This is the hall where you can put together a targeted new collection of bedroom comfort from an international and specialist offering!

At the forefront of technical innovations
This is where the key players from the Belgian bedding industry and numerous foreign specialists exhibit their very latest bed technology.

Stylish bed concepts and innovative design
What's more, the overall mood in the bedroom is not forgotten. Are you looking for a romantic collection, or do you incline more towards innovative design? Our exhibitors have exactly what you need for your specialist bedroom business.