Segments
Its division into segments makes the fair easy for visitors to navigate, thus saving both time and effort. Each segment is targeted at a specific part of the furniture trade, from contemporary pieces to bedroom comfort. An efficient trade fair visit is guaranteed. And if you save time, you can discover more!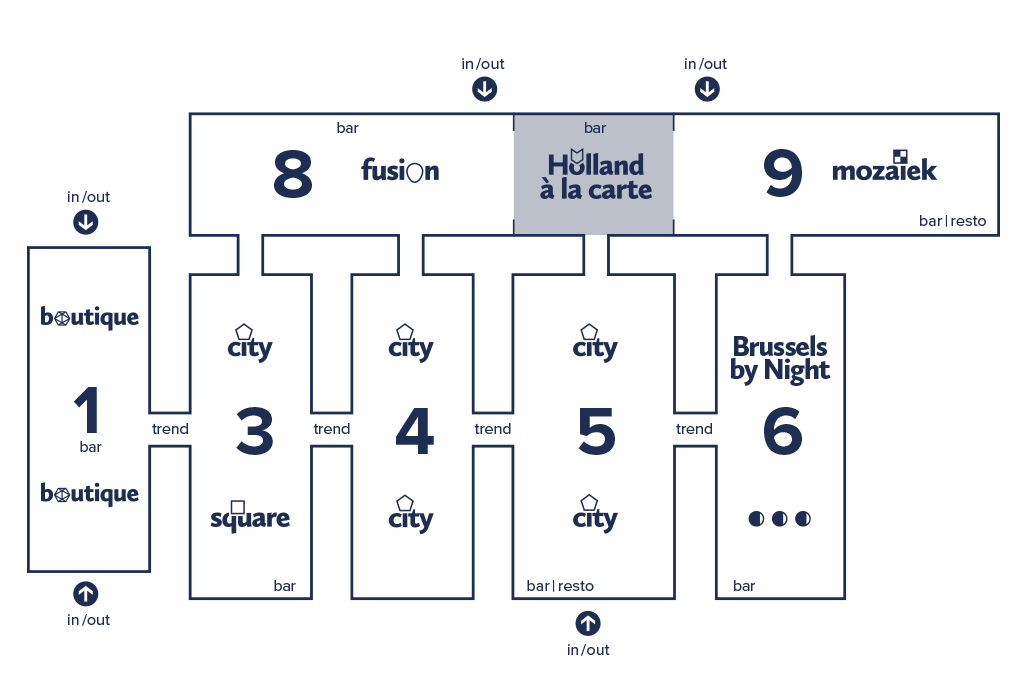 Holland à la Carte
Leading Dutch manufacturers
Holland à la Carte · Patio

Home for the Dutch in Brussels
Holland à la Carte is an all-embracing concept for Dutch manufacturers, who feel perfectly at home at the most important trade fair in the Benelux.

An atypical segment
Whilst other segments represent a certain style of living, the common thread running through Holland à la Carte is the Dutch manufacturer. Representing the largest group of foreign visitors, the Netherlands certainly deserves its own dedicated spot in Brussels.

Familiar or something new to discover?
For our northern neighbours, this hall is an anchor point, featuring familiar and diverse Dutch collections. The international visitor thus has the opportunity to discover precisely those products that will enable him to stand out against the competition back home.