Segments
Its division into segments makes the fair easy for visitors to navigate, thus saving both time and effort. Each segment is targeted at a specific part of the furniture trade, from contemporary pieces to bedroom comfort. An efficient trade fair visit is guaranteed. And if you save time, you can discover more!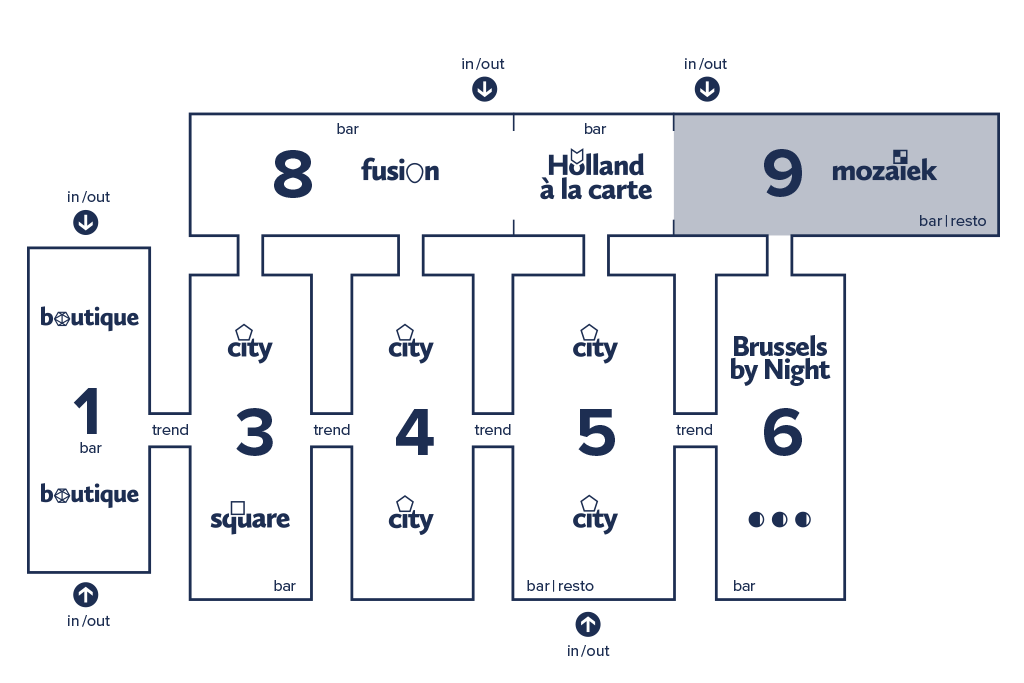 Mozaïek
Price-conscious and trendy
Mozaïek · hall 9

A highly marketable offering
Mozaïek is living proof that the entry-level segment of the market is becoming ever-more attractive. This is where a highly marketable offering is exhibited in a contemporary mix.

Price-conscious and trendy
Price-conscious can also be trendy. These days, it's possible to find attractive furniture and seating for a limited budget.

Intelligent solutions
Affordable furniture demands intelligent solutions. Today's consumer wants value for money, and manufacturers are responding by developing cleverly thought-out pieces that not only look great, but whose prices can also be prominently displayed.