Segments
Its division into segments makes the fair easy for visitors to navigate, thus saving both time and effort. Each segment is targeted at a specific part of the furniture trade, from contemporary pieces to bedroom comfort. An efficient trade fair visit is guaranteed. And if you save time, you can discover more!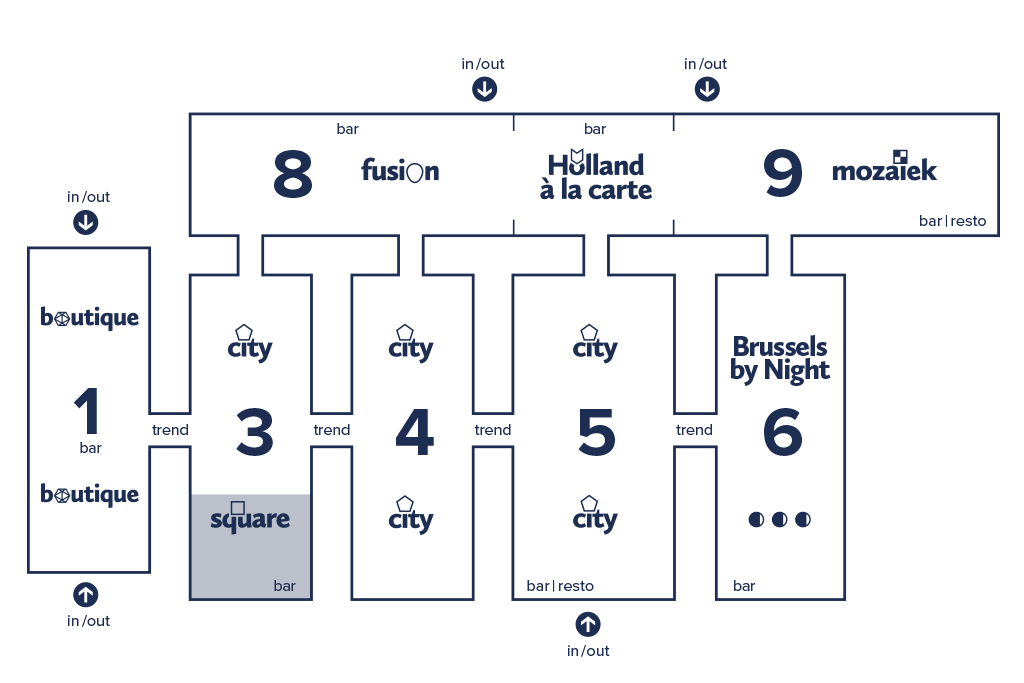 Square
Accessible design as an alternative
Square · hall 3

Sleek design at a reasonable price
Square is the segment that showcases design furniture at a reasonable price. High-quality collections offer your customers an alternative to the big international brands.

Original design for timeless modern interiors
Sleekly finished pieces in lacquer or veneer, sofa (beds) with that little something extra, contemporary tables and chairs, or original and surprising occasional pieces from European manufacturers.

Trendy bar acts as focal point
A trendy bar with a different design each year acts as the focal point of Square. The stands are arranged around it, as if it were an agreeable city square.