Balthazars
The Brussels Furniture Fair awards
AND THE WINNERS ARE…

The annual highlight during the Furniture Fair is the announcement of the Balthazar winners. Judging from the crowd that gathered to hear the results, the prize is certainly proving popular with Belgian and foreign manufacturers/exhibitors alike! Unlike in previous years, the jury took an unusually long time in its deliberations.
The jury members were: Marie-Anne Desiere, Siegrid Demyttenaere, Colette Demil, Frances van der Steen, Elien Haentjens and Chris De Roock. They chose the following winners: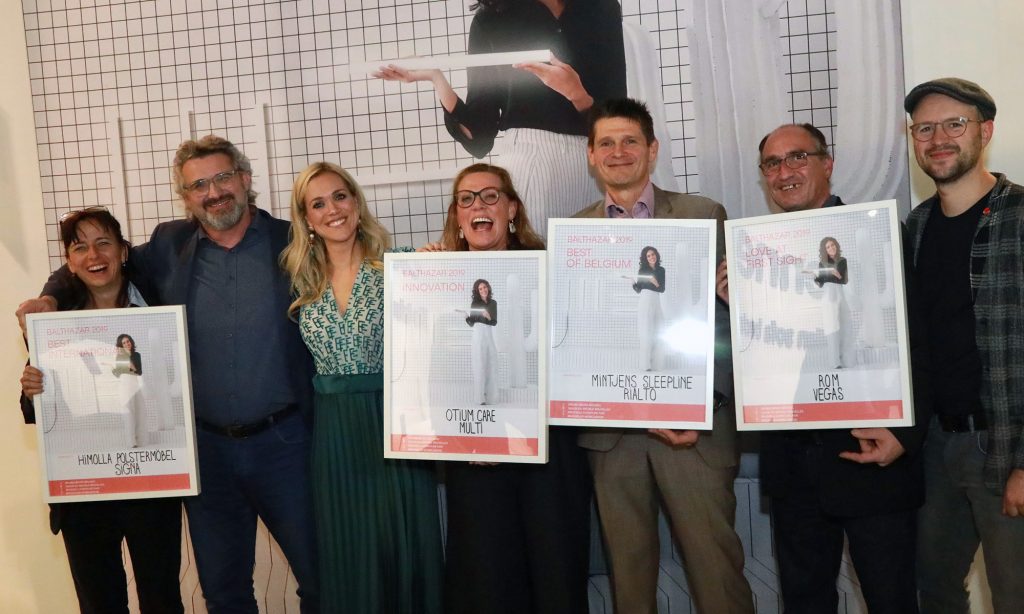 Best of Belgium
for the best Belgian product/collection

Innovation
for the most innovative product/collection

Best International
for the best product/collection of a foreign exhibitor

Love at first sight
for the product that most captivates the jury
Balthazar winners in 2019
the winners and laureates have been chosen

Mintjens Sleepline – Rialto, design Bart Coolen & Gust Koyen
Best Of Belgium
A stunning symbiosis of two sleep worlds: box springs and wooden beds. The upholstered headboard has an almost sculptural design, and its flowing contours reappear in the rounded feet and edges of the bed, the chests of drawers and occasional pieces. In close-up the sophistication of the veneer and upholstering are clear. Rialto epitomises the phrase "craftmanship is mastery".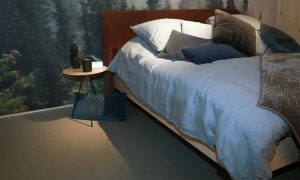 Laureates:
Mathy by Bols – Asymetry
Saunaco – Cas audio

Himolla – Signa
Best International
What an innovative, not to say revolutionary metamorphosis at Himolla. Signa is young and trendy, whilst retaining the familiar comfort. Reclining functions are concealed with great refinement. You have to discover them… The finesse lies in the small angles and seams, for example in the concealed footrest. And how about the sheer suppleness of the adjustable back? Signa attests to a daring and highly successful new design vision from Himolla.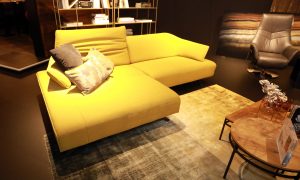 Laureates:
Kluskens – Adam
Urban Cotton – Queen

Rom – Vegas (Elements collection)
Love at first sight
Wow, Rom! You see it, you love it … and you will be surprised. The elements will inspire you to come up with dynamic and creative settings. The sky is the limit. Then there's the secret wow-factor: the modules are anything but standard. All are made-to-measure: based on the legendary 10-cm made-to-measure concept and the golden symmetry rule. All elements are identical in width. This makes Vegas a unique postmodern phenomenon in the retro world.
Laureates:
B-Etnika – Rominna dining chair
Vipack – Casami

Otium Care – Multi
Innovation
THE innovative answer to a pressing demand from the market, the need for practical, BEAUTIFUL and affordable solutions for people in need of care. Your own, familiar reclining armchair can be transformed into a care armchair: all you have to do is replace the base. This brilliant, modular solution successfully meets emotional, functional, budgetary and ecological needs.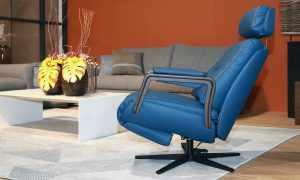 Laureates:
Revor – Circular mattress
LS Bedding – App Ergosleep Ecosystem