Balthazars
The Brussels Furniture Fair awards
AND THE WINNERS ARE…

The annual highlight during the Furniture Fair is the announcement of the Balthazar winners. Judging from the crowd that gathered to hear the results, the prize is certainly proving popular with Belgian and foreign manufacturers/exhibitors alike! Unlike in previous years, the jury took an unusually long time in its deliberations.
The jury members were: Leen Creve, Marie-Anne Desiere, Siegrid Demyttenaere, Colette Demil, Frances van der Steen and Chris De Roock. They chose the following winners: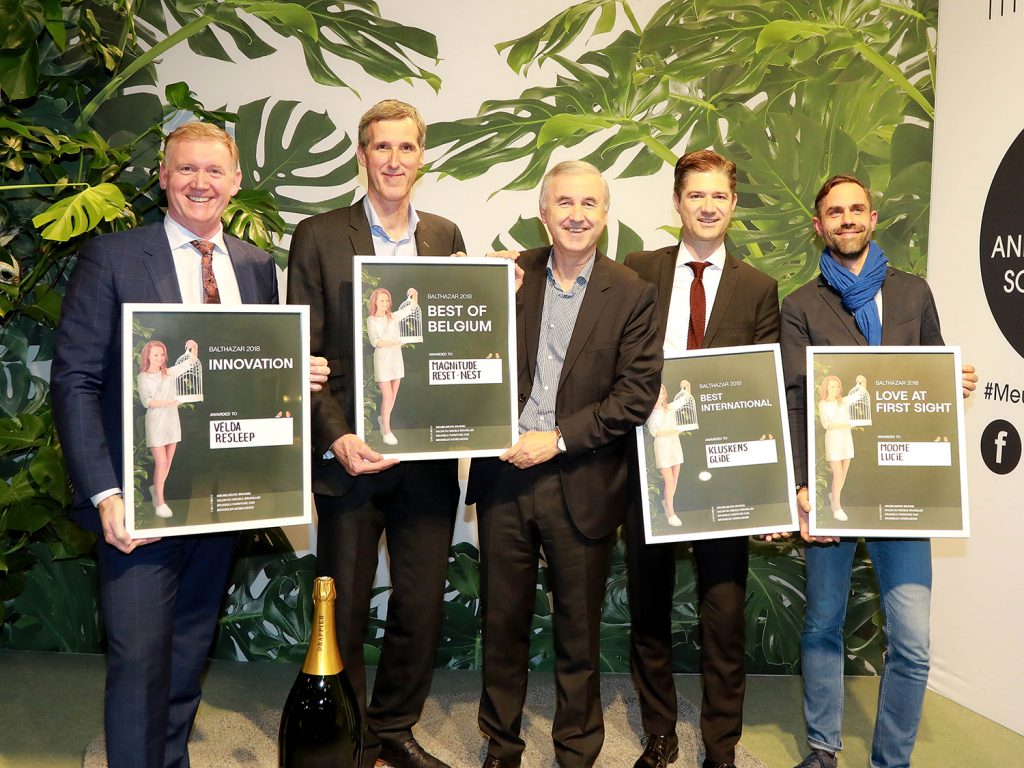 Best of Belgium
for the best Belgian product/collection

Innovation
for the most innovative product/collection

Best International
for the best product/collection of a foreign exhibitor

Love at first sight
for the product that most captivates the jury
Balthazar winners in 2018
the winners and laureates have been chosen

Reset by Magnitude (design: Alain Berteau)
Best Of Belgium
A hybrid 24/7 design concept that anticipates the trend towards open interior design and the new lifestyle culture. The bed becomes a micro world in the space that is designed both to sleep in and to live in.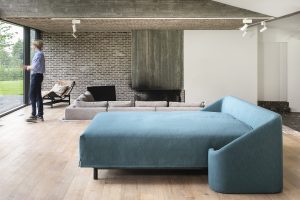 Laureates: Mintjens Furniture: Caress / Joli: Lounger

Glide by Kluskens (design: Tiel)
Best International
The V-shaped profile on the underside of the tabletop led to an inventive redesign of the support. The table's length feels highly contemporary, whilst its width is a nod to old-fashioned cosiness.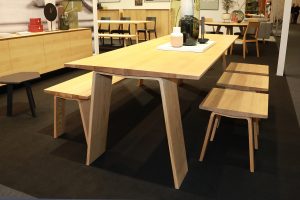 Laureates: Design Studio Zûrich – Edge (Como Collection) / Egoitaliano – Honey

Lucie by Moome (design: Tessa Lauwaert)
Love at first sight
An attractive, feminine design sofa with unusual details such as idiosyncratic feet and the uniquely upholstered curve above them. Sleek and slim on the outside, but soft and nonchalant on the inside.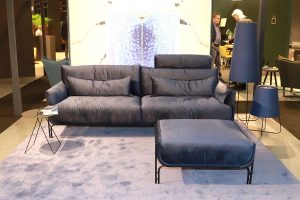 Laureates: Passe Partout: Thor / Mathy by Bols: Discovery

Resleep by Velda
Innovation
A revolutionary and marketable cradle-to-cradle box spring concept which revolves around recycling. Neither PU foam nor glue is used, including for the pocket springs.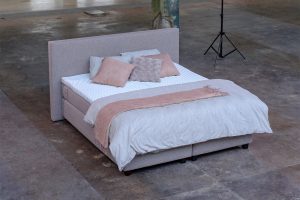 Laureates: Recor Originals – Soul / Otium Care – Daan